In 2010 nearly 200 students volunteered for the Disease Detective Conference. This year, we will need even more help!
Help us...
Show Texas Hospitality to speakers, exhibitors, and advisors from around the country


Facilitate at the conference during the day


Prepare materials for the conference in the days before


Set up in the morning


Break down after the conference is over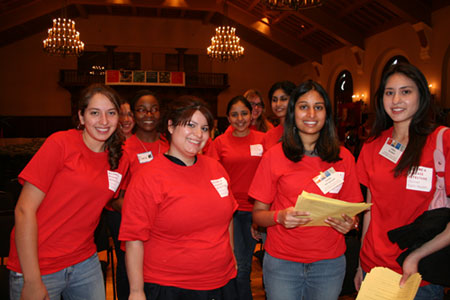 It's really fun and you get a great t-shirt if you sign up for two hours or more!